As a student, you cannot learn how to work on one type of assignment and use this knowledge for all types of required essays and research papers. In general, you have to become proficient at all kinds of writing to demonstrate your complete understanding of academic tasks. Still, sometimes, you may need comparative essay help or descriptive essay help. Students often find it tough to write a comparison or compare and contrast essay as it requires special skills. In some cases, even alumni may need professional advice or guidance to complete this assignment. They do realize that it is important to make sure that such essays were written from scratch with absolutely original content. Our service of writing compare and contrast essays is known for its responsible attitude to originality and the main principles of comparative essay writing. We are eager to assist you with that!
The Main Purpose of a Comparative Essay
Students often compare two theories, two outstanding personalities, two texts, two processes, and other things in their essays. It is typical for professors to assign classic comparative writing tasks to teach students to be attentive to the tiniest details. Thus, you may find out that two seemingly similar things may have a distinctive difference, while two absolutely different things still have something in common.
Writing a comparative essay, you have to keep in mind the main purposes of this type of task:
Analysis of different objects or subjects. Thus, you evaluate how similar and different they are.
Improvement of the writer's organization skills. For instance, beginners have to choose which approach is the most suitable for the organization of the main points of writing. First of all, they analyze the similarities and differences between the subjects in an elaborate outline and then they make the points extended.
Highlighting unexpected differences or striking similarities instead of stating the features obvious for everybody.
Making a neutral conclusion to allow the target readers to gain an understanding of the subject and gain a basic knowledge of both contrasted subjects.
If you doubt that you know perfectly well how to write a comparative essay, you may appeal for help any time. Your tutor can give you valuable advice on the main principles of essay writing, while your friend can also help you. Do not hesitate to request assistance; otherwise, you may make too many mistakes. Still, it often happens that your friends and tutors are too busy or they simply do not have time to help you. Thus, the only option you may use is hiring an expert writer. Why is that a good solution? A professional essay writer has sufficient knowledge and tools to complete an effective essay. Besides, the experts get paid for their services; that is why they will assist you any time you need that. You pay a reasonable price to hire a writer and your free time and lack of anxiety are definitely worth it. Have no fears! Your payment is actually an investment into your future!
Get Support with Comparison Essays
Now you are facing a dilemma of how to solve a problem with a compare and contrast essay you need to write.
You have probably seen various websites that offer free comparative essay help. They give you multiple samples to use, but they are not exclusive at all. In fact, they have already been used and they are written according to the description which may differ from yours. You need to develop your writing skills and a good tutor can help you with that. It does not matter whether this tutor will work online or in person. Still, that requires a lot of time and extensive practice. Now, you have a deadline in several hours or days, and that will not be enough for you to learn everything and meet the deadline. You need neither a tutor nor a sample, but the actual help of an expert. What you need is an impeccable writing assignment, and we are here to offer you this.
How can you place your order at our essay writing service? You need to give all the explanations to our writer and specify all the requirements about the structure, content, and formatting of this essay.

Structuring a Comparative Essay
As you have already understood, compare and contrast assignments can differ in terms of the items to be analyzed and contrasted. Professors set a requirement to compare several items and students need to do that according to the strictest standards of academic writing. Still, this is not the worst thing. The most challenging task in building a comparative essay structure is to decide on the sections in which the subjects should be presented.
Overall, there are three options you may use:
1. Method of alternating (point-by-point)
First of all, you focus on one aspect of one subject and then refer to the same aspect of the other one. After that, you start analyzing a new aspect and so on.
2. Method of blocks
That is the easiest approach that presents the most challenges. The main principle of writing the essay is to devote the first part to one subject and use the other one to the other subject. Thus, there are two sections of the essay, and each of them presents only one subject. Still, it is important to note that the order of arguments you have set in the first part cannot be changed in the second one.
3. Method of similarities and differences
First of all, you work on the similar features the subjects have and then you proceed to the differences. You can do that in reverse order and work on the similarities after the differences are outlined.
You can get support from professional writers easily whatever kind of help you may need. We can help you with choosing the best topic, structuring the paper, or writing the text of your essay.
Features
300 words per page
instead of 280
Discount System
Vip Services
Free Revisions
(on demand)
Affiliate Program
Customer Support
24/7
Professional Essay Writing for Students
Have you evaluated the level of your skills before you have started your work on the essay? Are you free for writing? Can you claim that you understand all the instructions? If you are not sure about some of the answers, it is probably better to use our service this time to be on the safe side with your paper. Order from us as you can trust our writers entirely. You have high expectations about your papers, and we are ready to meet them. It has never been that easy to get a comparative essay from an expert.
We value you as a client and thus, we have set a priority of quality service and your satisfaction. Therefore, our customers get excellent comparative essay help and superior attitude of the staff: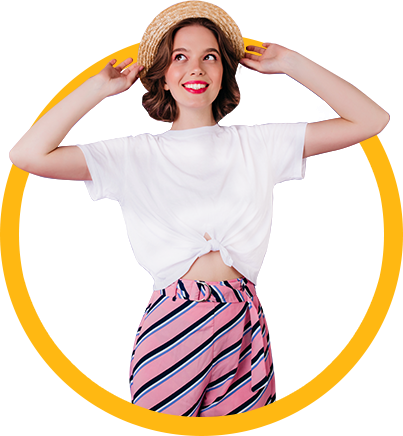 We evaluate your tasks and assign only those writers who have relevant experience and qualifications. Therefore, a knowledgeable writer can give you a decent paper with great content, correct formatting, proper structure, and a list of the used sources.
We have a strict policy of meeting deadlines. Our writers are always on time with the assigned tasks! We will not let you lose the points because of our fault.
We ensure effective communication via messages between the client and the writer. You can send your questions and comments to the expert directly, and the writer will be grateful for your explanations and feedback.
We treat every paper as unique. We know that custom writing is complicated and we pay special attention to specific instructions you give. There are no tasks that are absolutely alike, and every paper will differ from others. Still, we do acknowledge that minor mistakes may happen and we let our customers get a free revision of the papers they get. Make use of the option that allows 48-hour revision for free and make sure that the requirements are met fully.
Our agency works non-stop. We want to give you timely comparative essay help; that is why we are ready to accept your calls, emails, or live chat requests 24/7. Buying essays will be absolutely trouble-free and stress-free for you.
Filling Out the Order Form
We offer you support in everything, including the process of placing the order. If you have any questions or you would like to get our advice on any aspects of your order, you can contact us any time of the day or night. It is really easy to purchase papers from us, and the experts we hire never fail any of the writing tasks. So, all you need to do is either contact us for help or specify the following details in the form:
The instructions you received from your professor and specific comments you have about the paper
The word count / number of pages
The required formatting style with all possible details from your particular university
The number of references
The exact deadline. We have no problem with assigning a writer even for a 3-hour task, so do not hesitate to place the most urgent orders. Still, please note that the price of the paper depends on the amount of time you give to the writer. Ordering papers with more days of deadline implies saving some money.
Your expert will start working on your essay as soon as you pay for it. You will only need to pass your tutor the paper uploaded to your account.
Order your comparative essay at EssaysBank.com!
No need to wait any longer. Place your order right away. We will give you support in any aspect of the paper. Click on the button "order now" and enjoy your free time. We will be happy to lend you a helping hand!
Under normal circumstances, I refrain from purchasing academic papers over the internet. However, since I have discovered your service, I find it a much more frequent and acceptable practice. It is refreshing to work with a service that is this professional and that does what your service does. The work you create is exemplary, and your customer service, unsurpassed. I would like to take this opportunity to thank you sincerely, for helping me. You lend a whole new name to the writing industry by providing a truly valuable service.
Donald C., Kansas, United States
I am pleased to inform you that the essay your writers did for me earned an A+ from my professor! He even wrote comments in the margins, paying me some very bold compliments! The writer wrote the paper in my voice, completely, and I am very happy with the whole transaction. Thank you very much for offering this valuable writing service. I plan recommend this essay site to my classmates. I have never tried another writing service, but it would be difficult for me to believe that any other service could possibly be this good.
Jackie B., California, United States
In my opinion, your online writing service is ideal for those individuals who are seeking excellent writing assistance. It is available 24 hours a day, which really helps those of us who wake up in the middle of the night and realize that we have a paper due in 2 days. The work that I have bought from you has been beautifully written and well-organized. I just could not ask for a better writing service. Thank you so much. Up to this point, I do not think there could even be a better writing service. You guys do it all, and I will not be using anyone else.
Katie A., Louisiana, United States
I found your website very user friendly. I was able to log on, order my paper and get out in minutes flat. The end result was a perfectly written paper! Thank you, EssaysBank.com! You did outstanding work. When I decided to use your writing service, I made a great decision. This is a service that obviously cares about the customers and puts us first. Other writing companies just want our money. That is not true with this one. The prices are reasonable, and the staff is friendly and caring. The writers are easy to work with, too.
Dale B., Virginia, United States