Without a doubt, a dissertation is perhaps the most vital paper you will write as a student. If it is the case you have a dissertation to write and are already thinking about how you should approach it, then you should find this guide useful. In this article, we will attempt to answer several questions that are common to a paper of this type. For instance, what exactly is a dissertation abstract, what length should it be, etc.?
What is the Abstract for a Dissertation?
Writing a dissertation abstract is possibly equal in importance to the work that goes into the rest of the paper. This section is comprised of a brief explanation of the overall purpose and essence of the entire paper. This is the section that your college professors and others will read first. And, lastly, abstracts are literally a summing-up of the research work that has been done. Hence, this chapter needs to be quite brief but yet informative.
Let us begin by considering the structure of a dissertation abstract. What is worth noting here is that the structure of an abstract should correspond with the overall structure of the dissertation it belongs.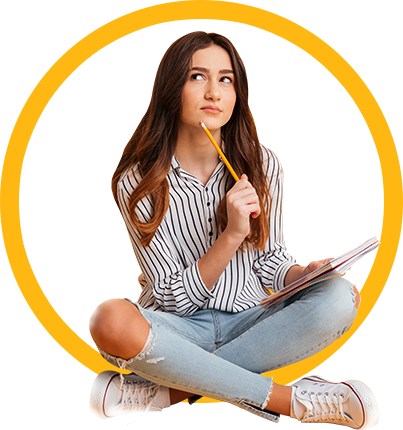 Therefore, if there are five chapters in your dissertation, the abstract should be structured as follows (i.e., it should devote a few sentences to each section of the dissertation):
Introductory chapter
Review of Literature
Methodology
Findings/Results
Concluding chapter
While the answer to "what is a dissertation abstract" may now be clear to you, you may still be wondering if the abstract chapter contributes to the paper's overall word count. The answer is no. Abstracts are usually around 250-word summaries and are not deemed part of a paper's main text.
What Purpose Does a Dissertation Abstract Serve?
Writing an abstract means creating a short summary that provides readers with an overall view of the research work you have undertaken and described in your dissertation.
The abstract appears at the start of a paper and immediately follows the title or cover page. You can create an abstract separately from a dissertation in a way that enables it to be placed in one or more databases. Abstracts are a very important part of a student's work. When you consider that this chapter is the first and most concise description of the work you are presenting, think of it as a good opportunity to make a lasting impression on readers from the very beginning.
To produce a successful dissertation abstract, begin by clearly stating the research problems(s) or question(s) you are addressing. Your paper should address no more than one to three questions. In the event of more than three questions, you could restructure these and make them subsidiary questions. Make sure your abstract is well-organized and logical since it serves as the basis of your entire paper. The way you present research results is also very important. Remember to interpret these and summarize them. Your written work needs to tell readers about your discoveries and how effective your research work has been.
Under normal circumstances, I refrain from purchasing academic papers over the internet. However, since I have discovered your service, I find it a much more frequent and acceptable practice. It is refreshing to work with a service that is this professional and that does what your service does. The work you create is exemplary, and your customer service, unsurpassed. I would like to take this opportunity to thank you sincerely, for helping me. You lend a whole new name to the writing industry by providing a truly valuable service.
Donald C., Kansas, United States
I am pleased to inform you that the essay your writers did for me earned an A+ from my professor! He even wrote comments in the margins, paying me some very bold compliments! The writer wrote the paper in my voice, completely, and I am very happy with the whole transaction. Thank you very much for offering this valuable writing service. I plan recommend this essay site to my classmates. I have never tried another writing service, but it would be difficult for me to believe that any other service could possibly be this good.
Jackie B., California, United States
In my opinion, your online writing service is ideal for those individuals who are seeking excellent writing assistance. It is available 24 hours a day, which really helps those of us who wake up in the middle of the night and realize that we have a paper due in 2 days. The work that I have bought from you has been beautifully written and well-organized. I just could not ask for a better writing service. Thank you so much. Up to this point, I do not think there could even be a better writing service. You guys do it all, and I will not be using anyone else.
Katie A., Louisiana, United States
I found your website very user friendly. I was able to log on, order my paper and get out in minutes flat. The end result was a perfectly written paper! Thank you, EssaysBank.com! You did outstanding work. When I decided to use your writing service, I made a great decision. This is a service that obviously cares about the customers and puts us first. Other writing companies just want our money. That is not true with this one. The prices are reasonable, and the staff is friendly and caring. The writers are easy to work with, too.
Dale B., Virginia, United States
Tips on Writing a Dissertation Abstract
If your aim is to write an effective abstract, you should find the following information useful:
Define your abstract type: The two distinct types of abstracts are the informative and descriptive types. The aims of both these types are a bit different as are their component parts. In an abstract of the informative type, the writer provides a brief snapshot of all main points, e.g., the findings/results, conclusions and recommendations. By contrast, an abstract of the descriptive type describes the information types in the paper, and it does not describe the results of any research work or the conclusions drawn. Instead, it deals with the project's purpose, its scope and the methods used. Rather than a project summary, this abstract can be likened more to a project outline.
With regards to dissertation abstract length, it is highly advisable to stay within the generally recommended word count. Abstracts are usually about a half-page (roughly 250 words) in length. Sometimes, they may run into an entire page, but this is the absolute maximum. Going over this can result in marks being deducted from your overall grade because it can imply you failed to understand the abstract's purpose.
Write your abstract only after you have completed the main body of your work. Because this is a short summary of your entire project, it can only be properly written once the main body at least is completed.
Avoid being too "wordy." Remember to include the most critical information in your abstract. Furthermore, because a dissertation paper is an academic one there is no room for superfluous and overly flowery prose. Stick to simple and clear language, and adhere to the scientific style of writing that is expected in academic work.
Include keywords/terms. Using topic-related terminology shows you are knowledgeable in your subject and understand the fundamental concepts.
Get Professional Help with your Dissertation Abstract from EssaysBank.com
Writing an abstract is an extremely time-consuming and complex undertaking, so it is perfectly reasonable that you should have various questions about the process. A work of this type should draw attention to how significant the research work you have done is and the conclusions you have reached because these are worthy of sharing with your readers. Do not lose sight of the fact that a well-written abstract is sure to impress your dissertation advisor so give careful consideration to its overall structure.
Developing a work such as this will obviously take quite a bit of time as you consider exactly what research you need to undertake. However, needless to say, writing is not the forte of a lot of people. Consequently, these students are likely to find it very difficult to complete an academic paper such as this in a timely fashion.
You can waste considerable amounts of time looking for detailed guides, but is there anything you can do if you have completely run out of time for this writing task? A lot of people find writing a custom paper a struggle, particularly difficult ones. At various times, they look online for professional assistance. They may begin by looking for free dissertation abstract example papers online. In the event, you manage to locate some sample writings you think are useful, it is not advisable to use these for your own project because it can lead to serious issues with plagiarism.
How You Order Dissertation Abstract?

Submit you order

Proceed with
your payment

E-mail communication
with your writer

Download your
dissertation abstract
to your computer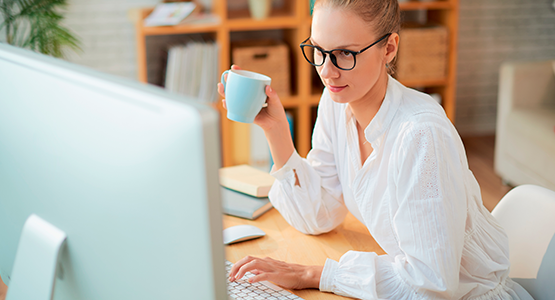 Essentially, it is best to seek dissertation assistance from a professional writing service capable of providing high-quality papers. As such, contacting EssaysBank.com is an excellent decision because our writing service offers expert assistance with dissertation abstracts. The talented writers we employ excel at writing dissertations, especially abstract chapters.
Our writing services were created for those people who find assignments a struggle. Our experts are constantly on hand to ensure you receive excellent, plagiarism-free academic texts at reasonable prices and within agreed timeframes.
We invite you to view the sample dissertation abstracts on our website to reassure yourself of the superior quality of the papers written by our competent writers. Because we constantly endeavor to satisfy our customers, our company is always willing to offer generous discounts if you feel our prices are out of your range. So, should you still find yourself struggling to write a dissertation abstract, get in touch with EssaysBank.com immediately and let our professional writers complete this task on your behalf!