EssaysBank gives very reasonable prices for custom writing services
Our writers are hired after thorough testing and credentials check. We usually employ teachers or lectors of leading universities.
Every customer of EssaysBank.com receives an authentic academic paper written according to specific guidelines for the definite price.

Assigned writer is easily reached through customer support and/or live chat 24/7.

Our writers provide top quality academic writing services. Also, our customers can apply for a FREE revision within 48 hours after delivery. Note that free revision is offered on condition that the initial instructions wouldn't be changed.

Essays Bank does not have any hidden fees. You see the real cost of professional writing services.
EssaysBank.com pricing options are given for your consideration. When choosing the most appropriate option, give some extra time for possible editions. Note that the shorter your timeframe is, the higher is the price. Prices can be quoted in USD, EUR, GBP or AUD.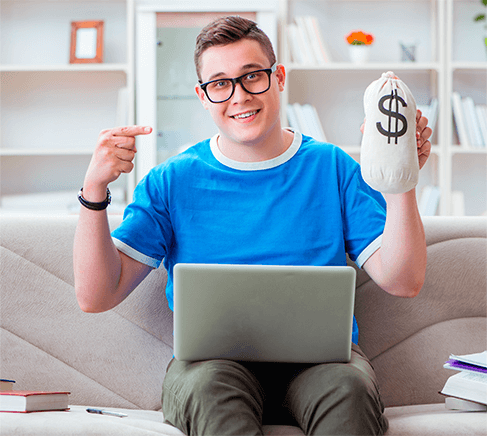 We provide quality writing services at a very affordable price. To make our writing services even more attractive we give you discounts. Several free features (cover/title page, table of contents, abstract, references/bibliography list) are offered that other writing services provide only at additional charge.
The prices given below vary depending on several aspects. The price depends on type of assignment, level of difficulty, number of pages, spacing and, of course, timeframes for order fulfillment.
Database Access Pricing
At Essaysbank.com, we believe that all students should be able to have access to high quality sources and materials with the aim to get inspiration for their own pieces of writing. Therefore, we suggest you our essays database for this purpose. People who become contributors of the database by submitting papers of their own, receive one month of free access to the database for every paper we accept. Every submission is checked for suitability and originality, and it will be thoroughly checked by our Quality Control Team. Alternatively, you can buy access to the database in terms of three packages: Silver, Gold, Platinum. Choose a package that would best suit your needs:

We always search for new ways to make our work more affordable maintaining high quality that we are best known for. Our customers deserve it!
Also, our customers can apply for a FREE revision within 48 hours after delivery.